INTERNATIONAL YOUTH SOCCER ICON RECOMMENDS
ARENASOCCER FOR YOUNG PLAYERS
Gordon Jago says:
"To be the very best soccer player, good technique is essential.
Practicing in the ArenaSoccer unit gives you the opportunity to develop passing, shooting, dribbling and ball control technique to the highest level.
Safe, competitive, fun and enjoyment are in an ArenaSoccer unit.
ArenaSoccer lets kids play longer, with more ball touches than they get at any practice.
There's nothing like it to help build soccer skills. That's why I enthusiastically endorse ArenaSoccer."
<![if !vml]>

<![endif]>
Gordon Jago, Executive Director
Dallas Cup Youth Soccer Tournament
Legendary Coach and Player
Order of the British Empire (MBE)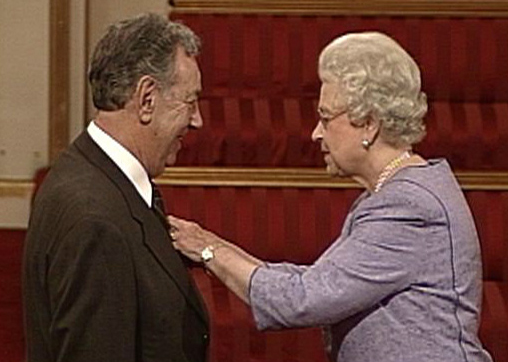 Presented in 2006 by Queen Elizabeth for promoting international youth soccer.
Each new ArenaSoccer unit includes a "Having More Fun by Being the Best" booklet, by Gordon listing practices designed to develop your technique in ball control, shooting, passing, and dribbling skills.