Why we love ArenaSoccer™!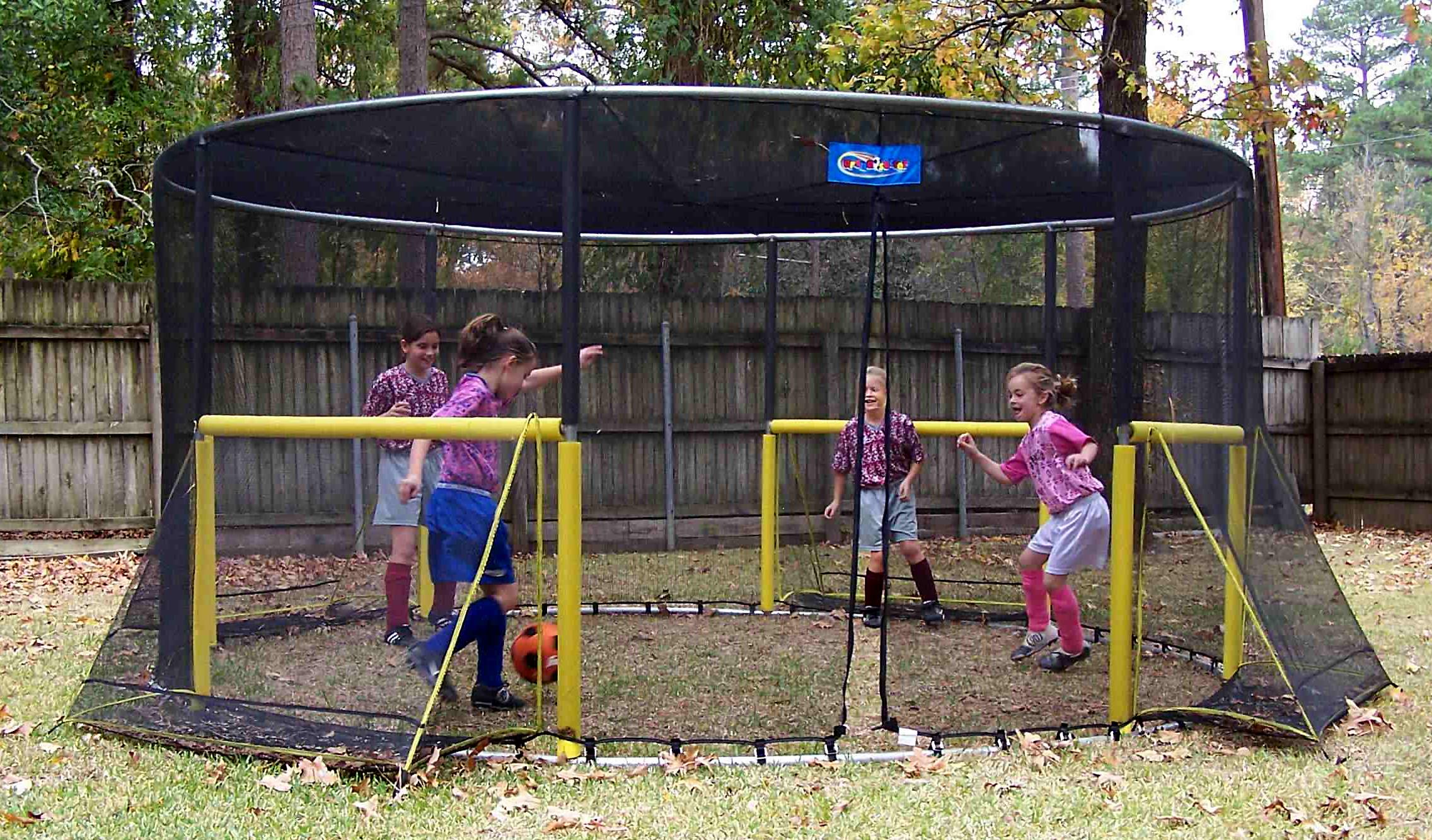 Why KIDS love ArenaSoccer™ …
· A soccer arena in your own back yard! More touches on the ball to master skills faster
· Dramatically strengthens eye/foot coordination and reaction times
Why PARENTS love ArenaSoccer™ …
· Ball stays in play … doesn't go over the fence, into the street or into a window
· Gives kids great exercise in a short amount of time
· Pets don't interfere with play; children are within view of adult supervision
· A family activity center! For enclosed play, an eating area, ball-based games … like T-ball!
· Optional, easy-on and off UV-Shade canopy available
· Easy to move within the backyard
Why COACHES love ArenaSoccer™ …
· Ball stays in play. . .less chasing, more touches
· Develops quick footwork and ball control
· When purchased for the team, take it along to road games and tournaments for fun and practice